HELPING OUR COMMUNITY THROUGH OUR ART...

The Applepies are a community-minded group who volunteer their time and talent for the good of our beautiful island. Many of our members serve on local arts boards or are members of arts organizations where they serve in many capacities. Some members teach art courses for the Creative Retirement Center of the University of SC, at Creation Station or at the SHARE Senior Center.

Each year, we share our painting with the community at the local HIlton Head Library and in 2003 will also show our work at the Self Family Art Center.

Recently, under the able direction of Lynn Parrott, we gathered twice weekly for several weeks in order to produce large circus figures for the Self Family Art Center's  fundraiser - the Annual Wine Auction. Enjoy the photos below...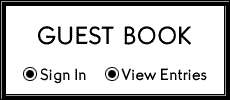 Liz, Lynn, Barb, Peter and Vicki meet the public at the annual Sidewalk Art Sale, held in May, 2000.

Getting ready to paint...Barb and Peter H. get to work.

Lynn, Peter B. Peter H, and Barb frolic with the finished dancers.

Lynn's garage is full of flying figures as the Applepies prepare to transport the Cirque de Soliel figures to the Art Center. Mary, Peter, Peter and Barb.

John Norlander fends off attackers.

THE APPLEPIES SHOW OFF 

THEIR STUDIOS.

This SPRING, the APPLEPIES focused on education as they opened their studios to students from the LEARNING EXCHANGE, a division of the University of South Carolina, Beaufort. For four weeks in March, each member explained their work, demonstrated a painting technique and showed off paintings in their own studios.

Barbara Snow, Mary Kelly, Liz Rufenacht and John Norlander helped students understand their many styles, talents and exhibitions by opening their homes, sharing their collections, explaining their techniques and demonstrating media. Here are a few photos of the students enjoying this event.

Marilyn paints in watercolor  at the Coastal Discovery Museum with the Applepies.

In early spring, 2007, the Applepies painted at the Coastal Discovery Museum on Hilton Head, then joined Marilyn Dizikis at her job as art instructor at the Early Children's Center on the island, where they were attacked by spiders made by the kids. Peter, Judy, Liz, Barb, Alex and Marilyn.